Levron Aerogel felt is manufactured with Levron Aerogel and pinned glasswool. Silica based super hydrophobic Levron Aerogel Felt is able to work within a heat range of -200o C and +650o C and produces superior performance compared to conventional insultation materials.
Levron Aerogel felt can also be produced with ceramic wool for special requirements. If ceramic wool is used, the temperature resistance of Levron Aerogel Felt is up to 1300 degrees.
Levron Aerogel Felt demonstrates superior performance attributes to conventional insulation materials with its synthetic, porous, and light structure. It allows for attaining higher heat insulation levels with lower thickness. Complete resistance to humidity and water allows for stable performance throughout its lifetime. Based on its composition, 20 or more years of lifetime is easily predicted.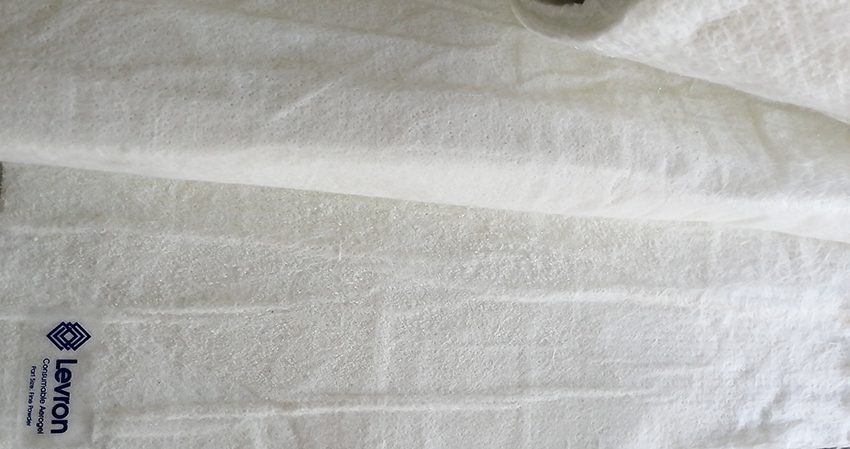 Levron Aerogel Felt Usage Areas
Petro-chemical Facilities
Pipe and boiler insulation in factories
Heat insulation of land and air vehicles
Refrigerated vehicles
Internal insulation of small appliances
Cryogenics applications
Hot and cold water tanks
Insulation of high temperature ovens
Roof insulation
Ground insulation
Wall insulation; in between bricks or panels
Fuel tanks
Levron Aerogel Felt Basic Specifications
Low thermal conductivity coefficient
Resistant to thermal shocks
Very low thermal coefficient of expansion
Super hydrophobic
Low density
Easily processed
Oleophilic (oil absorbent)
Longevity
Suitability for cryogenic implementations
High temperature resistant
Impact resistant
Fire resistant
Savings from maintenance costs
Savings from transportation costs
Environmentally friendly
Low integration cost
Blocks bacteria and mold growth
Levron Felt Technical Specifications
Levron Felt Packaging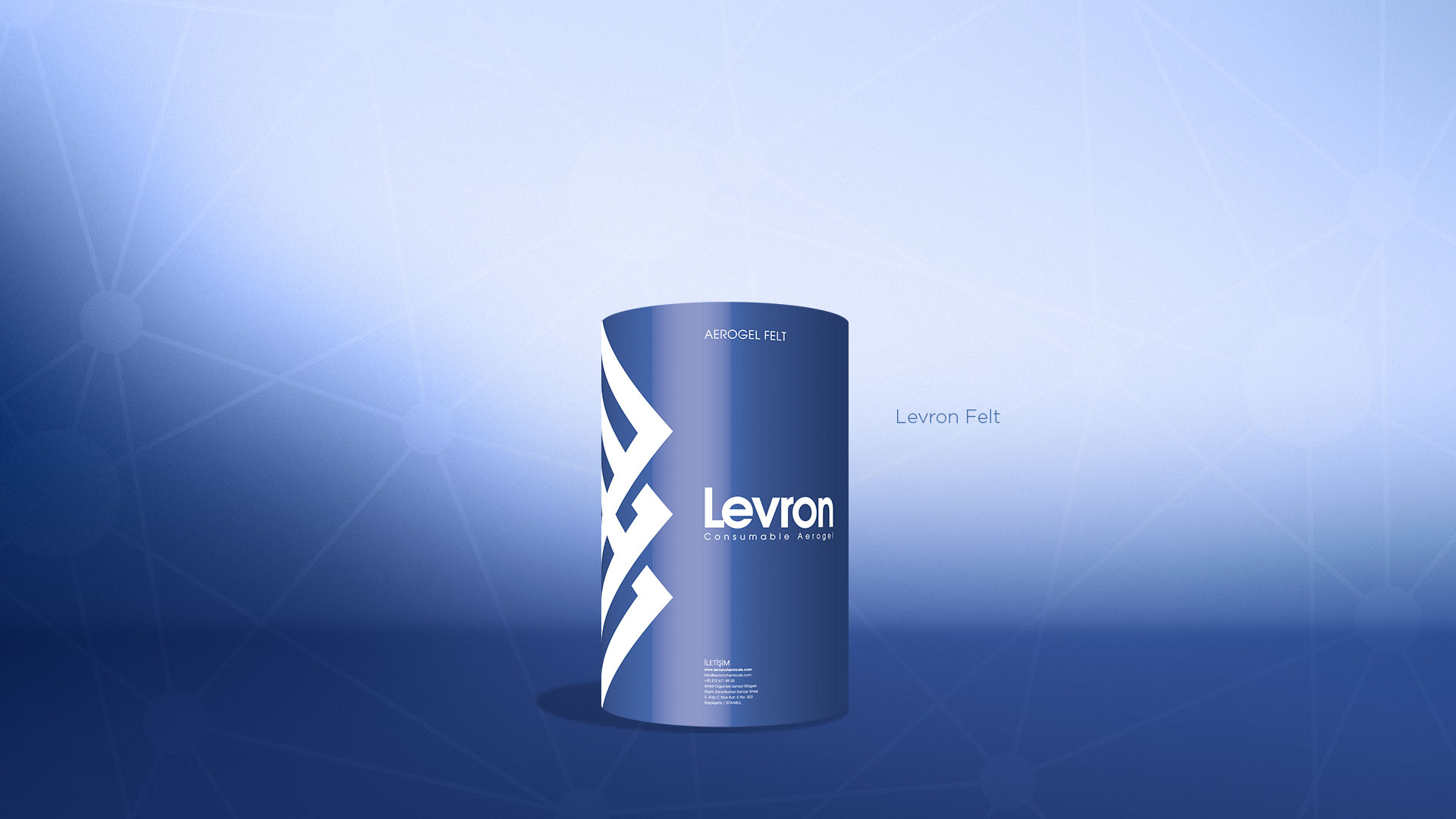 | Product Code | Product Explanation | Package Content (m2) |
| --- | --- | --- |
| IPF2104 | Levron 4 mm Aerogel Felt | 35 m2 |
| IPF2106 | Levron 6 mm Aerogel Felt | 25 m2 |
| IPF2108 | Levron 8 mm Aerogel Felt | 20 m2 |
| IPF2110 | Levron 10 mm Aerogel Felt | 20 m2 |
| IPF2125 | Levron 25 mm Aerogel Felt | 15 m2 |
Contact us for pricing and order.